History of Paul's Marina
"Our patrons are friends and loyal customers. They are people who are not in a hurry for change. They like that we know their names and ask about their children."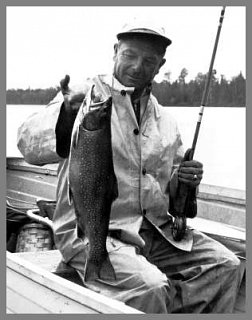 Being the daughter of Judy and John Marsh and the grand-daughter of Paul and Alix DeRocher, I have spent many years at Paul's Marina, thirty plus to be exact. The marina has change dramatically over the years. It has always offered a beautiful view of Casco Bay and the only deep water access in the Town of Brunswick, but the marina is special mainly because of the people who patronize the business. Without these people, we might not be the full service Marina that we are today; These people are from Brunswick or towns out of State, they are people of title and those of character, they are people who sail and those who motor, they are people buying gas and those sailing to Florida…Doctors, truck drivers, Navy folks, teachers, lawyers, builders, salesman, State workers, professors, actors, engineers, mechanics, retirees, islanders, Point families, locals, and vacationers. Each have their quirks and each have contributed to the memories that built Paul's Marina…
When my mother was young the marina had gas, a launch service, a lobster pound, and a small store offering canned goods and an old fashion Pepsi soda machine. She worked summers and has loving memories of her friends from Birch Island, the Point, and the Blackstone cottages. Recently she was reminded, by Dana Wallace a longtime family friend, that near the old gas pump hung a sign informing patrons to use the pump and leave their money in the can. The trustworthy patrons were summer folk from the islands - Renee Miller from Scragg Island, the Kaufholz Family from Upper Goose Island, Rose Ford and her girls from Birch Island, Jack Walsh from Birch Island and the locals Bill DeRocher, Frank Vertilla, Kippy Higgins, Walter Higgins, Sr., and Cynthia Rydholm (Seltzer and Rydholm).
When my mother left the marina, she handed her summer job down to her dear friend Posie Ford, a Birch Island teen who was willing to work with my ornery grandfather. Soon after, my mother was married and moved to West Gardiner. She visited the marina but did not work there for many years, instead concentrating on raising her family and being a Game Warden's wife. During this time, the marina remained a weekend business with both my grandparents working full time during the week.
When my brother Damien and I were little, the marina was a one story building, housing nothing more than a gray metal desk, charge account forms, a cash box, and the gas pump switch. We kept ourselves busy by tromping through the mud flats at low tide, catching hermit crabs, and digging in the tidal pools. Our work consisted of bailing dinghies - on a slow day we would re-fill the dinghies with jelly fish and hope the owner was not coming down over the hill. My grandfather ferried people out to their boats in a wooden dory with a very small motor (the dory had been built in the early 1950s). Launch service was usually only provided on the weekend or when island folks came for the season. During the week - you were on your own and the honor system still applied.
In the years following, Paul invested in a modern Pepsi soda machine, ice chest (old freezer we covered with bumper stickers), and a boxes of Marathon candy bars. All these new perks were added to the old business of ferrying and selling gas. The once hobby, was starting to take shape as a business the closer it came to Paul's retirement from the Department of Marine Resources. A small business meant someone had to attend the facility - most of the time. The attendant could have been just about anyone - Paul, his second wife Louise Perrotta, my mother, or my brother and I along with whoever was babysitting us that day.
During these summers, I first developed my memories of the people at Paul's Marina. Ray and Madeleine Labbe were the nicest people with a lots of children. Charles Hurley, a Navy man right through to the bone, was particular about his boat telling you everytime how to approached it correctly. Mrs. Hurley, his lovely wife was all smiles and class - she even packed the glass stemware when venturing on a cruise. Art and Mel Lane, another Navy couple, choose to motor instead of sail. Burleigh and Terry Deemer were locals who came every Friday after work to cruise out to the Goslings. And Rose Ford, a teacher from Newton, Ma, who lived on Birch Island for the summer. Rose was organized and timely. She would call ahead and we would be waiting to help her unload her wares. I fondly remember the beautiful red geraniums she brought with her to the cottage every summer.
In 1975, my grandfather Paul was diagnosed with bone cancer and three years later he had his left arm and partial left shoulder amputated. He was retired but still continued to captain a research vessel for the Department of Marine Resources while running the marina. He and his wife Louise felt it was time to find summer help. They hired Doug Niven and Dave Millar, along with her son Jay Perrotta who helped whenever he was able. They were the weekend launch boys who stepped-up to a Boston Whaler, when the old dory started to sink and became part of the landscaping filled with flowers. The faces were new but the business basically stayed the same .
As a family, we pitched in to help whenever needed, but it was not until my grandfather died in 1983 that the business changed hands. Still mainly a summer business, we worked weekends and moved down after school was finished. I had just finished my 7th grade year and honestly I did not want leave my friends. But the marina became our investment and we all had to do our share. Thankfully we hired Greg Lennox, a Brunswick High School student, to help. He was clean cut and had personality, a perfect addition to the marina team. Plus, he could put up with John, who called him "Gregory the Great". With Damien and Greg, John was happy. And I was happy to just pump gas and drive the launch.
Over, the next couple of years we also called in help from our friends in West Gardiner, our high school friends, local college students, and neighbors - if you could run the launch and pump gas, you could hang out but you might only get paid in Pepsi. The marina was busier on weekends, but during the week we worked on our suntans and floated around in a rubber raft until someone needed help - my kind of summer job.
Oh yes, we did our fair share of towing, mending, and rescuing. All jobs that required problem solving skills and ingenuity. John was learning his new trade and owed much of his success to Win Smith, a neighbor and owner of the nearby boatyard.
New to the business, we welcomed the customers fondly referred to as "the doctors" - Dr. Henry, Dr. Kanwick, Dr. Montegut, and Dr. Schmidt. Along with Angus King, David Pitt, and Chuck and Priscilla Vaughan (teachers of both Damien and I in Gardiner. They were newly married at the time. Three children followed Matthew, Mike and Mary. We watched all three grow up and work at the marina.) We continued to serve the families of Dave Gardner, Tom Black, Clem Wilson, Joe Stevens, the Conrads, Ray Morin, and Dick Ames - who always brought his little daughter over for an Orange Crush.As services increased and we started to out grow the little one story building. We had invested in a new ice chest always filled by O'Hara, and started to carry small useful items in the tiny store. However in 1988, Paul and Jeff Biette ceremoniously tore down the old building, crushing the roof that was painted with the names of all the original workers. Gone were the lazy days of summer.
The new two story building was built by Glen Wilcox and Lee Hewey. The lower level would be a store for hardware and necessities, like chips, soda, and ice cream. The top was designed as a function room for lobster bakes and receptions. Many wedding rehearsal dinners were served in the hall, along with the Annual Chip & Dip Contest that Connie Bean always seemed to win. We hired Scott Roberts to fill Damien and Greg's big shoes. John named him "Scott Buster", and he did the job with pride. Also when Emily Schmidt was finally old enough, she was hired and became the little sister I never had.
Home from college for the summers, I learned to love the ocean and the people that came to the marina. We started making sandwiches and serving Giffords' ice cream to boat loads of people from Bustins, Goose, and Chebeague Islands, and as far away as the Royal River. People came back every year to see what was new, neighbors like Judy and Bob White, or the Holmes and the Debevoise families from the Point. Others decided it was time to build on the islands, so construction started for the Bean, Kilbreth, Emerson, Roberts and Higgins families. Roger Clemmons brought the Godspeed and Kris Kinzel moored the beautiful steel hulled Harrison Bartlett for two seasons. New friendships were made with the Wonson, the Grimnes, and the Zimmerman families, all having children who worked at the marina for many years.
In the early 1990s, Damien graduated, was commissioned in the Marines, and married Lana Lybarger (a Birch Island girl and sister to long time employee/friend Linda Gardner). I graduated from college and came home. It was inevitable that someday I might actually meet a Navy man in Brunswick. And I did. Rob Harrower, a New England native, was thrown in the mix during a lobster bake. Just introduced to my father, he willingly offered to help serve lobsters- he reached into the steaming crate and has never looked back.
Rob and I continued to work weekends for a couple more years, but he was due to transfer in 1995. So I left my Maine and moved to Virginia. I was not the only move that happened - the marina store expanded to the upstairs, leaving a large hardware selection to fill the downstairs. A full service sandwich counter was constructed and the penny candy collection enlarged. Two offices went in at the far end of the hall. For a few years, Black Lab Marine owned by Jay Perrotta brought new customers to Paul's Marina. By this time everyone was calling my father "Paul", which was not always worth explaining.
More moves…Damien to Virginia with little two girls, and Rob and I to Italy with a little boy and girl. More customers, more services, so more room was needed along with two more launches. Offices shifted and a gift shop with coastal and marina theme clothing and items appeared. More sandwich choices, bringing the fabulous chicken salad and lobster rolls. Morning muffins, Green Mountain coffee, and fresh milk from Smiling Hill Farm - neighbor Charlie White will tell you this addition was well worth the wait. No more room for lobster bakes, so the catering business went from eat-in to take away, but still full service offering all the same great foods.
Another move for Damien to Okinawa and my family back to Virginia. Now we both have children old enough to enjoy spending time at the marina, and they beg us to return to Maine so they can scoop ice cream with their Memere and drive the launch as their summer job. They want to learn the names of the boats and work with their grandfather "Whumpa"in the yard.
Just as we did, our children love the feeling of family that comes with the marina. Our patrons are friends and loyal customers. They are people who are not in a hurry for change. They like that we know their names and ask about their children. They own a boat because they have three precious months of summer that can be spent sailing or motoring amongst the most beautiful islands on the Maine coast with the relaxing scent of the sea in the breeze. And they know that bigger is not always better.
Helene Marsh Harrower